Welcome to our Service Department
Keeping up with regular service on your vehicle is a must. At Herb Easley Volkswagen, we help make scheduling and serving your Volkswagen vehicle easy. Whether you're coming in for an oil change or something more in-depth, our expertly trained team of technicians is ready to provide you with the best service possible. From the moment you arrive to the moment you pick your vehicle up, you'll experience professionalism and a warm greeting every time you visit us.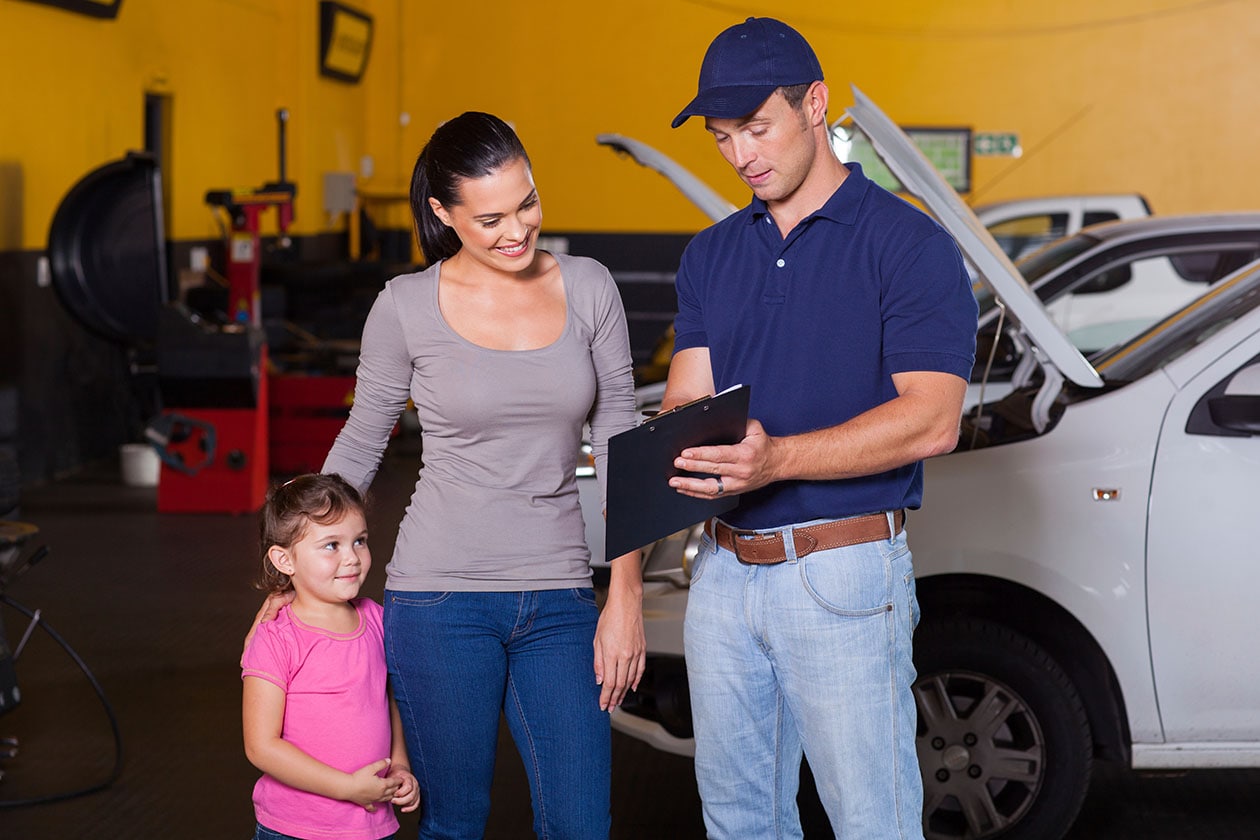 How Often Does Your Vehicle Need to be Serviced?
Maintaining your Volkswagen isn't a one and done experience. Specific systems need to be checked on a regular basis in order to keep your vehicle running at its best. Some services should be completed monthly, quarterly, and annually to maintain your Volkswagen in top condition, keeping you safer on the road.
Monthly Checks Include:
Engine oil, coolant, and brake fluid levels checked.
Wiper blades cleaned and replaced if needed.
Tire pressure, tread and condition.
Windshield wiper fluid checked and filled.
Quarterly Checks Should Include:
Oil and filter change.
Battery and cables inspection.
Transmission fluid checked.
Power steering fluid checked.
Annual Car Maintenance Checks:
Flush the coolant system.
Check and replace spark plugs, if needed.
Check and replace air cabin and filters.
A thorough inspection of steering and suspension systems.
Inspect brakes and wheel bearings.
Services and Repairs
At Herb Easley Volkswagen, we have a team of professionals who can perform these inspections on your vehicle, and complete any repairs or replacements as needed. Our flexible schedule offers various times and days for you to make your appointment with our service department. 
Not only do we provide routine service, but we're trained to perform other tasks, including major vehicle repairs. If you're Volkswagen is in need of a new transmission, a head gasket repair, or replacement of a fuel pump, we've got you covered. We use high-quality OEM parts to provide you with quality service and get your vehicle in top shape so you can feel confident driving down the road.
New Tire Center
Your tires are what keep your car in contact with the road. Having a good set of tires is essential for your vehicle to perform its best and keeps you safer. Suppose you're having issues with fuel economy, a rough ride, or difficulty maintaining proper tire pressure. In that case, our certified experts can help determine whether you need a repair or a new tire. We also offer specials to get you the best price possible.
Brake Repairs
If you've noticed a noisy stop, then it might be time to have an expert look at your brake system. Our team can get your vehicle paired with high-quality brakes, including pads and rotors, to get you back on the road in no time. Having proper stopping power is vital for a safe driving experience.
Battery Experts
The hot summer and cold winter weather can be tough on your car's battery. When a battery issue occurs, it can be challenging to determine whether you need a charge or an entirely new battery. Let our experts check for you to get your car the power it requires to function correctly.
Oil Changes
Engine oil and filter changes are a normal part of maintaining your vehicle. Our team of certified technicians knows what to look for to determine if it's time for you to get an oil change. Failing to maintain your oil system can damage the engine, poor fuel economy, and various other issues. Don't let this happen to you. Contact us today to get your appointment for an oil change setup.
Our Rewards Program
We're excited to be able to offer our customers the Herb Easley Promise Rewards Program. With both a Gold and a Platinum membership, you can access significant discounts, all at no charge to you. 
With the Gold Program, you'll get the following benefits:
A lifetime powertrain warranty.
Lifetime $10 oil changes.
Lifetime car washes with service visits.
Lifetime Texas State inspection stickers.
24-hour roadside assistance, windshield wiper repair coverage, and road hazard tire and wheel coverage for one year.
Local shuttle service for three years, and much more!
The Platinum Program gets you the above benefits plus these added bonuses:
Three years of key replacement services.
Wheel and tire cosmetic coverage for three years.
Gold benefits can be earned in several ways. You'll earn 10 points per dollar spent in the service department, 250 points for a Facebook post like, 250 points on your birthday, and 500 points for completing an online survey. Military members earn 10,000 points, and a customer referral will get you 5,000 points. Joining the Platinum Program will earn you 5,000 points, and each point reward in the Gold Program will be doubled. You can redeem these points for maintenance in our service department. For example, 10,000 points will earn you $50 off of your next service visit. 
Visit The Service Department at Herb Easley Volkswagen Today
If your vehicle requires service, visit our well-trained team in the service department at  Herb Easley Volkswagen. You can find us at 1125 Central Freeway in Wichita Falls. We're available from 7:30 a.m. to 6 p.m. Monday thru Friday and on Saturday from 8 a.m. to 2 p.m. 
Our convenient hours and methods of contact are available to serve you better. You can trust our team of experts to take care of your vehicle and get it back to you quickly. We hope to see you for all of your future maintenance and repair needs and look forward to welcoming you to our car care family.